About J C Group

J.C Group has a long and proud tradition of intellectual rigor and pursuit of innovative knowledge, begun by Mr. Sunil Dalwadi in year 2000. That tradition lives today through the creativity, entrepreneurship, and engagement of our faculty, students, and staff.
The J.C. GROUP Of INSTITUTIONS has been known for a spirit of exploration with critical thinking, balancing curriculum and utilizing extra potential of its students to help them reach prime Excellence. The group with the education options ranging from KG to PG runs on a constant quest for challenging & changing the education system and also believes in very dedicatedly teaching its students the Values of becoming a good and responsible Citizen through its social projects like: Save The Girl Child, Save the Earth As well As AIDS AWARENESS Program. (For which it has been registered in Reputed "LIMCA BOOK OF RECORDS".
The group that initiated with coaching students in IT today has flourished into a big education centre with more than ten wings at different locations in the Vadodara city and suburbs. Few of the well known names of the group are: Baroda Institute of Management Studies, Shannen School, Shannen Kids, sapphire global school, Shannen Saraswati Vidhayalaya, J C Junior college, SK Institute for Management & Research etc.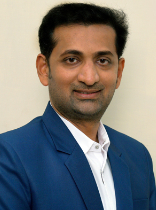 In the emerging highly competitive world, there is obvious need to produce dynamic minds who can adapt to the changing scenario and complex situations and are innovative enough to face the diverse challenges effectively.
Today career are no longer clearly defined. Young men and women are at the thresh-hold of their career where they can make important decision to choose a course as a stepping stone for future. Of course, it is a tough situation but it is equally tough to decide the Institution whose standard of teaching is outstanding and exemplary in determining where one chooses to study the course
Since the mission of the Group is to impart quality education, it constantly strives to attract good faculty, good students, provides good infrastructure and purposeful supportive environment in its Institutions. The Group, in fact, continues to look for excellence in every aspect of its activities to develop the students into leaders of tomorrow who will make name not only for themselves but also for their Institution and nation.
I take pleasure in welcoming all those young men and women aspiring to excel, in the years ahead, to join these prestigious courses as appropriate to their mission requirements.
Mr. Sunil Dalwadi
Chairman
JC Group of Institutes